June 21, 2022
Photo credit to Clayton Marshall.
Clayton sent this my way, and I absolutely freaked out over it. My 2021 'SCREAM' poster recently signed at Monsterpalooza by Neve Campbell, Skeet Ulrich, Matthew Lillard, and Jamie Kennedy
If you have any of my posters/prints signed, please feel free to shoot them over. I would love to start an online gallery.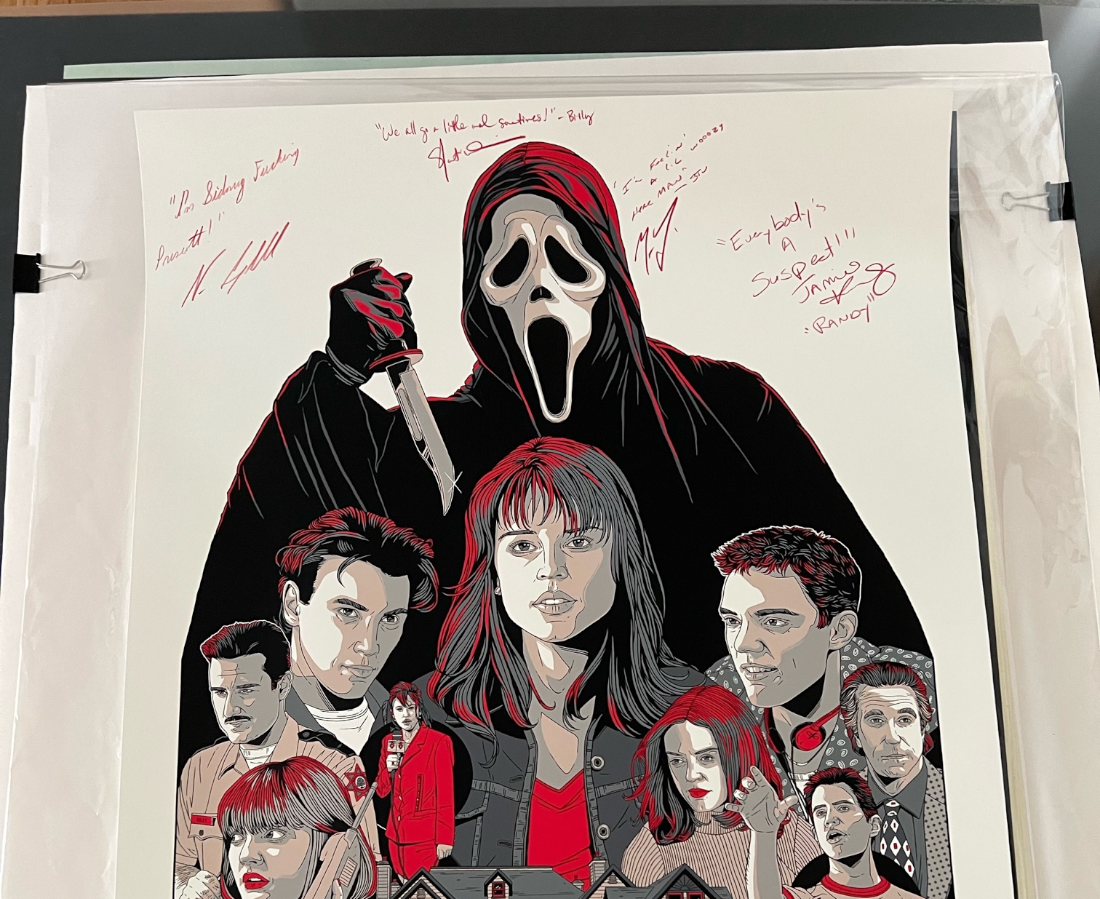 June 18, 2022
[Updated: June 21, 2022] I covered this on my now defunct Instagram, but just in case you missed it; the reason I am closing down my shop at the end of the year is simply because business is not booming. Since the start of the pandemic, orders have been way down and commissions are not coming in. Plus the cost of literally everything going up has not helped the situation at all. People need to pay their bills and put food on the table, so buying artwork tends to go on the back burner. Totally understandable. And with the costs of shipping supplies & fees, printing supplies, etc. I just decided it's not worth the headache right now.
I'll keep the site up as an online portfolio, of sorts, but I'm planning on taking a little break from illustration work. "How can I miss you if you won't go away" as James E. Cornette says. I'm hoping to get back into doing local festivals and shows, probably not until next year, but it's something I would like to start doing again.
I'd love to do large poster commissions again, so always feel free to reach out and maybe we can work something out in the near future. I'm also open to the idea of re-opening the shop if my situation changes or if interest piques again. Closing it down for now is something that just needs to be done.